last update: July 11, 2011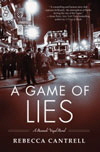 Check Out Our Upcoming Book Signings
We have book signings scheduled with authors Rebecca
Cantrell, Boyd Morrison, Bernadette Pajer, Jo Dereske,
Michael Wiley and more.

Ordering Books
To order books or for more information about any of our
services, drop us an e-mail, give us a call, or, even better,
come on by!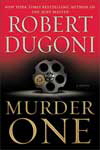 Sign Up for Our Weekly Newzine
We also have a weekly message that we send out via
e-mail which we call our 'newzine'. It is made up of news
from the mystery world, award nominees or winners,
newly scheduled author events or signed books that we'll
be getting from other sources, books the staff has read
and recommends and anything else we think would be of
interest. If you would like to be put on the list please send
us an e-mail with your name.

Visit Our Shop Blog
We'll be blogging about the world of books, have authors write their thoughts after their signings, and post photos from events.

See Our Bestsellers From June 2011
Murdery One, by Robert Dugoni, was the number one best-selling hardcover in June. Click on the link to see the other June bestsellers in hard and soft covers.

Check Out The Bestsellers Of 2010, 2009, and 2008
See our top best-selling hardcover and softcover books of 2010, 2009 and 2008.

Our Staff
Bill Farley, founder
JB Dickey, owner
Fran Fuller, manager
Gretchen Brevoort
Janine Wilson
Adele Avant
Amber Miner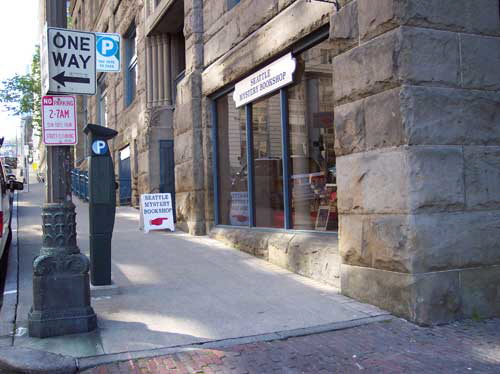 for mystery lovers who know what they want
and for those who haven't a clue...
117 Cherry Street in Pioneer Square
Seattle, WA 98104
(206) 587-5737 or staff@seattlemystery.com
We're Open Every Day:
Mon - Sat 10-5 and Sun 12-5